Bert Kreischer
Dec 3, 2023
Berglund Center Coliseum
Ticket Prices: $39.75, $59.75, $79.75, $99.75
Parking: $10.00
Show Start time: 7:00pm
SEATING CHART BUY TICKETS PARKING PASS
"A rare and incredible talent" (Interrobang) whose "success isn't a surprise" (Variety), Bert Kreischer has become an award-winning entertainment juggernaut and a master of virtually every medium he tackles: standup comedy, TV, podcasts, a memoir and album, and soon his first feature film. He was Pollstar's #1 2020 standup touring artist in the midst of a global pandemic, selling out arenas and the legendary Red Rocks Amphitheatre, and earning Pollstar's Damn The Torpedoes: 2020-2021 Touring Artist award. Followed soon after by Variety's 2021 Creative Impact in Comedy award.
Bert has revolutionized live comedy performances with 2020's Hot Summer Nights tour of drive-ins and this year's Fully Loaded Comedy Festival that took Kreischer and his favorite comedians to such open-air venues as minor league baseball parks, a racetrack and amphitheater. He boasts two of the most-popular comedy podcasts in the world, "Bertcast" and "2 Bears 1 Cave" (with Tom Segura), stars in his own Netflix show "The Cabin with Bert Kreischer," and hosts the wildly-successful "The Go Big Show" on TBS alongside celebrity judges T-Pain, Rosario Dawson, Jennifer Nettles, and Cody Rhodes, now heading into its third season. Three of his four comedy specials are currently streaming on Netflix, "The Machine," "Secret Time" and "Hey Big Boy." And he stars in, wrote, and produced his upcoming movie, also "The Machine," co-starring Mark Hamill of "Star Wars" fame.
A master humorous storyteller in a long and proud tradition that stretches back to legends like Mark Twain and Will Rogers, Bert is making his mark on modern culture with frank, no-holds-barred humor that tackles family and fatherhood, current events, his personal adventures, daily routines and legendary party-hearty ways, and much else that strikes his inspired fancy. And all the while, he continues to be innovative and imaginative as well as riotously hilarious.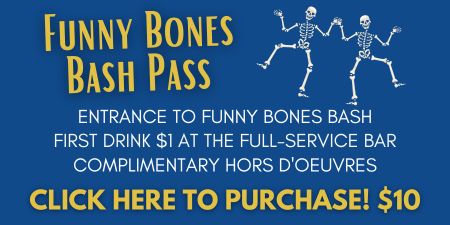 Featured Events






Berglund Center Coliseum
Ticket Prices: $6 admission and $2 skate rentals
Public Skate is Back! Come Join us for a open skate session. Buy tickets in advanced to avoid lines day of.
Berglund Special Events Center
MORE INFORMATION ANGELS OF ASSISI WEBSITE
When you hear the name Angels of Assisi, who are we talking about? Who actually are the Angels? Are they the people who tirelessly work in the shelter & the clinic? Or maybe animals are fallen angels who are brought to health & into homes where they can radiate joy & love the way angels would. Maybe the angels are the volunteers who give their time to little souls needing comfort or donors who give the gift of possibility. Or perhaps the angels are the people who come to shelters, choosing to adopt a pet who needs a home which then provides an extra space for the next animal who needs a chance. What if Angels of Assisi refers to all of them? What if it's all of us? We could be a City of Angels trying to bring goodness into our community & homes one adoption at a time. Come to the Berglund Center on Sunday, December 10th to witness a gathering of angels from all over the Roanoke area & our neighboring shelters for the City of Angels MEGA Adoptathon. Your adoption story starts here.
Angels of Assisi is an independent, nonprofit animal welfare organization serving SW Virginia and West Virginia. Along with an Adoption Center & Farm Sanctuary, Angels of Assisi offers a Community Pet Hospital, Rural Veterinary Care, Cruelty Investigations, Disaster Response, and a Safety Net Program for those needing temporary help due to domestic violence or emergency situations.

Contact Information:
Angels of Assisi
Lisa O'Niell
540.400.2233
loniell@angelsofassisi.org
Berglund Center Coliseum
Cost: $9 + tax for a 15-minute session (per bumper car, not per rider)
Session Length: 15 Minutes
Age Requirements: Children must be at least 2 years old to ride the bumper cars

Children 2 to 4 years old must ride with an adult (no additional cost)
Children 5 years and older can ride in their own car as long as they are able to reach and successfully operate the bumper car controls.

What to Wear: The ice arena is chilly, so make sure to bring warm clothing to help make your time on the ice more enjoyable (gloves, winter hat and coat). We also recommend that you wear closed toe shoes with good traction.
Cancellations: Reservation cancellations/ exchanges must be made 24 hours in advance in order to receive a refund. All cancellations must be made by calling 540-853-2510 between 10am -5pm Monday -Friday.
Click HERE for list of rules
Please arrive at least 10 minutes in advance to your time slot
BERGLUND CENTER COLISEUM
Tickets = $13-25
Parking = $5
BUY TICKETS BUY PARKING SEATING CHART
Don't forget your Teddy Bears this game! Saturday, December 16 bears will be tossed on the ice after the Dawgs score their first goal. Bears will be collected and donated to local charities. Dawgs will be wearing holiday themed Peanuts jerseys that will be auctioned off after the game. Plus, Santa will be there too! Sponsored by Gillespie Allstate Agencies. Gates open at 6:00 and puck drops at 7:05. We'll see ya there!
BERGLUND PERFORMING ARTS THEATRE
Broadway in Roanoke! Sponsored by George's Flowers and The Connor Group
Brought to you by Nederlander National Markets & Berglund Center
Tickets = $33, $48, $68
Parking = $10
Show Time = 7:30 PM
BUY TICKETS BUY BUFFET BUY PARKING SEATING CHART
(*Ticket to show not included with Broadway Buffet ticket. Must purchase show ticket in order to attend show after Buffet*)
CIRQUE DREAMS HOLIDAZE dazzles with a brilliant and whimsical family holiday spectacular. This annual tradition wraps a Broadway-style production around an infusion of contemporary circus arts. As lights dim and the music swells, audiences will have visions of sugarplums dancing in their heads as a fantastical cast of holiday storybook characters come to life on stage. With an original musical score, twists on holiday classics sung live, and with new sets, scenery, and storylines, this ultimate holiday gift for the entire family is sure to put a twinkle in your eye!
BERGLUND CENTER COLISEUM
Tickets = $13-25
Parking = $5
BUY TICKETS BUY PARKING SEATING CHART
Ho-Ho-Hockey before Christmas! Saturday, December 23 Santa is making one last stop at our game before the big day. Gates open at 6:00 and puck drops at 7:05. We'll see ya there!