WWE SUPERSHOW
Nov 12, 2023
Berglund Center Coliseum
Ticket Prices: $123, $93, $78, $68, $53, $43, $33, $28, and $23
Parking: $10.00
Show Start time: 7pm
SEATING CHART BUY TICKETS PARKING PASS
DON'T MISS WWE SUPERSHOW IN ROANOKE!
SEE YOUR FAVORITE SUPERSTARS LIVE INCLUDING
Charlotte Flair, Becky Lynch, Kevin Owens & Sami Zayn
AJ Styles, Sheamus, Matt Riddle, New Day
Intercontinental Champion GUNTHER,
The Street Profits
AND MANY MORE!
*Card is subject to change*
Featured Events









BERGLUND PERFORMING ARTS THEATRE
Ticket Prices: $143.50, $83.50, $66.50 / VIP PRICES - $263.50, $443.50, $543.50
Parking: $10
Show Start time: 8:00pm
BUY TICKETS BUY PARKING SEATING CHART
Bob Dylan's career has lasted the better part of fifty years now. He has never gotten by on sentimentality or nostalgia. He has never repeated his successes. Dylan has always pushed his work ahead.
BERGLUND PERFORMING ARTS THEATRE
Ticket Prices: $42, $52, $62, $82
Parking: $10.00
Show Start time: 7:30pm
BUY TICKETS SEATING MAP ADVANCED PARKING
Scotty McCreery's current album Same Truck contains his No. 1 RIAA Gold-certified singles "You Time" and "Damn Strait," and his current single "It Matters to Her." McCreery co-wrote 10 of the 12 songs on Same Truck. An expanded edition, Same Truck: The Deluxe Album, will be released on November 18, 2022 with 6 additional new songs. He achieved new heights by earning three back-to-back No. 1 hits from his last album Seasons Change, the RIAA Gold-certified project which debuted at No. 1 on the Billboard Country Album chart: the RIAA Double Platinum-certified "Five More Minutes," the RIAA Platinum-certified "This Is It," which stayed at the top of the charts for two weeks, and RIAA Gold-certified "In Between."
McCreery co-wrote all 11 songs on Seasons Change, which Rolling Stone named as one of the "40 Best Country and Americana Albums of 2018." Four of his albums have debuted at No. 1 on a Billboard Albums chart, with current combined sales surpassing 4 million copies. With five consecutive No.1 hits to his credit, he's earned one Double Platinum, four Platinum and four Gold singles; one Platinum and two Gold albums; won the 10th season of "American Idol" in 2011; was named the ACM New Artist of the Year in 2011; won the CMT Music Award for Breakthrough Video of the Year ('The Trouble with Girls') in 2012; American Country Awards for New Artist of the Year in 2011 and Breakthrough Artist of the Year in 2013; BMI Awards for writing One of the Top 50 Country Songs of the Year four times (in 2015 for "See You Tonight," in 2018 for "Five More Minutes," in 2019 for "This is It." and 2021 for "In Between"); a Carolina Beach Music Award for National Dance Song of the Year ('Barefootin'') in 2018; and the NSAI Nashville Songwriter Award for One of the Top Ten Songs I Wish I'd Written ('Five More Minutes') in 2018.
The North Carolina native released his first book, Go Big or Go Home: The Journey Toward the Dream, in 2016; it was re-released in paperback in 2020. His song "Five More Minutes" inspired a popular movie of the same name which aired on the Hallmark Movies & Mysteries Network during November-December 2021. McCreery launched his recording career by making history in 2011 as both the first country artist and the youngest male artist of any genre to debut his first studio album, the Platinum-certified Clear as Day, at No. 1 on the all-genre Billboard Top 200 Albums chart
Berglund Performing Arts Theatre
Ticket Prices: $159.50- VIP, $59.50, $49.50, $39.50
Parking: $10.00
Show Start time: 8:00pm

SEATING CHART BUY TICKETS PARKING PASS
Adventurer, television personality, and author Josh Gates is the host and executive producer of the smash-hit Discovery Channel series, Expedition Unknown. The show follows Gates as he sets out on a global journey to explore archaeological discoveries, historic mysteries, and scientific breakthroughs. Josh immerses himself in each story, conducting his own investigations, showcasing the work of dedicated explorers while also highlighting vibrant cultures and fascinating destinations. Armed with a degree in archaeology, a quick wit, and a hunger for adventure, Gates travels to some of the most remote corners of the planet in immersive, hilarious, and thrilling journeys.
Josh is also the host of Discovery's new, hit show Josh Gates Tonight, which Collider recently declared "the best talk show going for film nerds and genre fans." Each week, Josh is joined by high-profile guests from around the world in a series that's part Raiders of the Lost Ark and part celebrity chat-show. Josh pours exotic cocktails with guests like Matthew McConaughey, Tim Robbins, Karen Allen, Kevin Bacon, Stephen Soderbergh, John Cleese and more.
An avid scuba diver and photographer, Josh has participated in sub-sea archaeological excavations in the Mediterranean, and his wanderlust has taken him from sweltering African deserts to the icy shores of Antarctica. To date, he has set foot in more than one hundred countries, has scaled "the roof of Africa" on Mt. Kilimanjaro, and climbed Aconcagua, the tallest mountain in the Americas.
For five years, Josh also helmed and co-executive produced the hit Syfy Channel series, Destination Truth. Each week, Gates and his intrepid team set out to investigate age-old legends. The show features remote and often never-before-filmed locations, from the distant mountains of Bhutan to the uncharted jungles of Papua New Guinea.
As the face of adventure for Discovery, Josh is also known for taking some of the biggest stars in Hollywood on thrilling expeditions into the unknown. He recently starred in a 4-part series alongside Doc Brown himself, Christopher Lloyd, in Expedition: Back to the Future. In the Shark Week special Shark Trek, Josh also traveled where no host has gone before with William Shatner, taking the veteran Stark Trek icon to dive with man-eating Tiger Sharks in the Bahamas.
Josh holds degrees from Tufts University in Archaeology and Drama, serves as a trustee on the governing board of the Archaeological Institute of America, and is a fellow of The Explorers Club — a prestigious organization dedicated to the advancement of exploration and field research. He has appeared on The Today Show, CNN, and a variety of other national television and radio programs. Even more of Josh's travels are chronicled in his bestselling book, "Memoirs of a Monster Hunter."
Josh currently resides in Los Angeles and on airport floors around the world. 
Berglund Special Events Center
FREE ADMISSION & PARKING
DEC. 2 9AM - 4PM
DEC. 3 10AM- 4PM
Come out and get your Christmas shopping done with us at the 8th Annual Holiday Craft & Vendor Show Saturday, December 2 from 9-4 and Sunday, Dec 3 from 10-4. We will offer over 240 vendors from across the East Coast for this Annual Event and as always our show is FREE ADMISSION and FREE PARKING!
Please consider bringing a NEW unwrapped toy for Roanoke area Toys for Tots.
Santa and the Roanoke Grinch will be on site both days for a meet and greet.
For show information or to become and vendor please visit us on Facebook.
https://facebook.com/events/s/savvy-events-presents-the-8th-/621118040042695/
Berglund Center Coliseum
Ticket Prices: $39.75, $59.75, $79.75, $99.75
Parking: $10.00
Show Start time: 7:00pm
SEATING CHART BUY TICKETS PARKING PASS
"A rare and incredible talent" (Interrobang) whose "success isn't a surprise" (Variety), Bert Kreischer has become an award-winning entertainment juggernaut and a master of virtually every medium he tackles: standup comedy, TV, podcasts, a memoir and album, and soon his first feature film. He was Pollstar's #1 2020 standup touring artist in the midst of a global pandemic, selling out arenas and the legendary Red Rocks Amphitheatre, and earning Pollstar's Damn The Torpedoes: 2020-2021 Touring Artist award. Followed soon after by Variety's 2021 Creative Impact in Comedy award.
Bert has revolutionized live comedy performances with 2020's Hot Summer Nights tour of drive-ins and this year's Fully Loaded Comedy Festival that took Kreischer and his favorite comedians to such open-air venues as minor league baseball parks, a racetrack and amphitheater. He boasts two of the most-popular comedy podcasts in the world, "Bertcast" and "2 Bears 1 Cave" (with Tom Segura), stars in his own Netflix show "The Cabin with Bert Kreischer," and hosts the wildly-successful "The Go Big Show" on TBS alongside celebrity judges T-Pain, Rosario Dawson, Jennifer Nettles, and Cody Rhodes, now heading into its third season. Three of his four comedy specials are currently streaming on Netflix, "The Machine," "Secret Time" and "Hey Big Boy." And he stars in, wrote, and produced his upcoming movie, also "The Machine," co-starring Mark Hamill of "Star Wars" fame.
A master humorous storyteller in a long and proud tradition that stretches back to legends like Mark Twain and Will Rogers, Bert is making his mark on modern culture with frank, no-holds-barred humor that tackles family and fatherhood, current events, his personal adventures, daily routines and legendary party-hearty ways, and much else that strikes his inspired fancy. And all the while, he continues to be innovative and imaginative as well as riotously hilarious.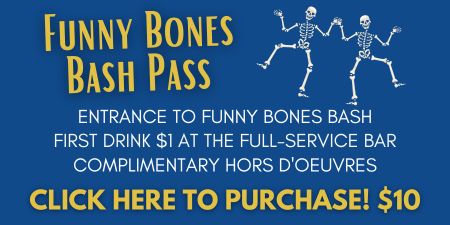 BERGLUND PERFORMING ARTS THEATRE
Broadway in Roanoke! Sponsored by George's Flowers and The Connor Group
Brought to you by Nederlander National Markets & Berglund Center
Tickets = $48, $68, $88
Parking = $10
Show Time = 7:30 PM
BUY TICKETS BUY BUFFET BUY PARKING SEATING CHART
Direct from Broadway, MEAN GIRLS is the hilarious hit musical from book writer TINA FEY ("30 Rock"), composer JEFF RICHMOND ("Unbreakable Kimmy Schmidt"), lyricist NELL BENJAMIN (Legally Blonde) and director CASEY NICHOLAW (The Book of Mormon). The story of a naïve newbie who falls prey to a trio of lionized frenemies, MEAN GIRLS "delivers with immense energy, a wicked sense of humor and joyful inside-jokery." USA Today says, "We'll let you in on a little secret, because we're such good friends: GET YOUR TICKETS NOW!"
Berglund Center Coliseum
Ticket Prices: $6 admission and $2 skate rentals
Public Skate is Back! Come Join us for a open skate session. Buy tickets in advanced to avoid lines day of.
Berglund Special Events Center
MORE INFORMATION ANGELS OF ASSISI WEBSITE
When you hear the name Angels of Assisi, who are we talking about? Who actually are the Angels? Are they the people who tirelessly work in the shelter & the clinic? Or maybe animals are fallen angels who are brought to health & into homes where they can radiate joy & love the way angels would. Maybe the angels are the volunteers who give their time to little souls needing comfort or donors who give the gift of possibility. Or perhaps the angels are the people who come to shelters, choosing to adopt a pet who needs a home which then provides an extra space for the next animal who needs a chance. What if Angels of Assisi refers to all of them? What if it's all of us? We could be a City of Angels trying to bring goodness into our community & homes one adoption at a time. Come to the Berglund Center on Sunday, December 10th to witness a gathering of angels from all over the Roanoke area & our neighboring shelters for the City of Angels MEGA Adoptathon. Your adoption story starts here.
Angels of Assisi is an independent, nonprofit animal welfare organization serving SW Virginia and West Virginia. Along with an Adoption Center & Farm Sanctuary, Angels of Assisi offers a Community Pet Hospital, Rural Veterinary Care, Cruelty Investigations, Disaster Response, and a Safety Net Program for those needing temporary help due to domestic violence or emergency situations.

Contact Information:
Angels of Assisi
Lisa O'Niell
540.400.2233
loniell@angelsofassisi.org
Berglund Center Coliseum
Cost: $9 + tax for a 15-minute session (per bumper car, not per rider)
Session Length: 15 Minutes
Age Requirements: Children must be at least 2 years old to ride the bumper cars

Children 2 to 4 years old must ride with an adult (no additional cost)
Children 5 years and older can ride in their own car as long as they are able to reach and successfully operate the bumper car controls.

What to Wear: The ice arena is chilly, so make sure to bring warm clothing to help make your time on the ice more enjoyable (gloves, winter hat and coat). We also recommend that you wear closed toe shoes with good traction.
Cancellations: Reservation cancellations/ exchanges must be made 24 hours in advance in order to receive a refund. All cancellations must be made by calling 540-853-2510 between 10am -5pm Monday -Friday.
Click HERE for list of rules
Please arrive at least 10 minutes in advance to your time slot